The SailMail Association is a non-profit association of yacht owners that operates and maintains an email communications system for use by its members. SailMail supports email communications using every internet communications device in all oceans of the world.
 SailMail email can be transferred via any form of internet access e.g. Iridium, Inmarsat, VSAT, Globalstar, Thuraya, terrestrial WiFi, terrestrial cellular networks, or via SailMail's own world-wide network of SSB-Pactor radio stations. 
The SailMail Association maintains its own world-wide network of SSB-Pactor private coast stations in the Maritime Mobile Radio Service.   The use of this network is available at no extra charge to SailMail members, but of course requires the member to have a SSB and Pactor modem.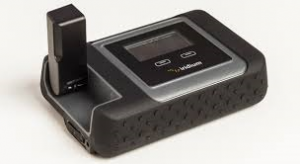 SailMail is now a certified application for the Iridium GO! Mobile Hotspot.  The Iridium GO! is a portable satellite terminal that provides Iridium voice and data access via Wifi connections to smart-phones, tablets and computers at more attractive rates than charged for similar data over Iridium phones.
The SailMail system implements an efficient email transfer protocol that provides compression and message format conversion to minimize data charges, and works efficiently over communications systems that have high latency, such as satellite based communications systems.   The SailMail email system's custom protocol implements compression, virus filtering, spam filtering, and attachment filtering.
Many SailMail members use SailMail's world-wide network of SSB-Pactor radio stations to avoid data charges, but also carry Iridium or other satellite communications in addition as a backup and for urgent communications in times of difficult HF  propagation.